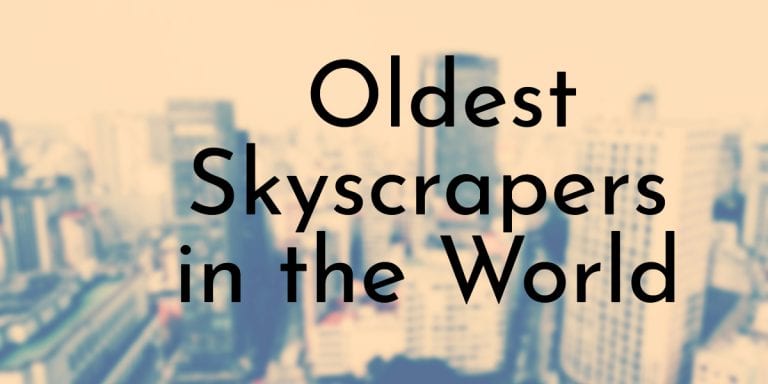 There are countless skyscrapers that paint the skylines of cities throughout the world, but it took a select few to create the idea of the skyline in general. Tall buildings with multiple stories starting popping up in industrial cities in the United States in the late 19th century and have become the symbol of urban life in our world today.
Some of the iconic trailblazers are still standing and some have given way to time, but here are some of the oldest skyscrapers you can find today.
7. Rookery Building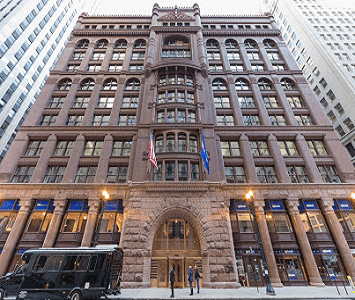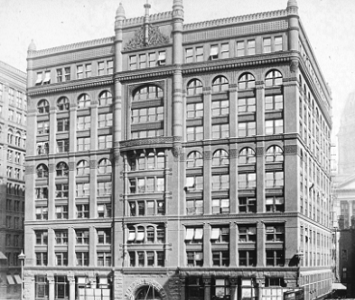 It would seem that all of the best and oldest skyscrapers come from either New York City, or Chicago, Illinois! The Rookery Building is a landmark. It is the third oldest building on this list, but it is the oldest standing skyscraper in Chicago. It is also one of the most ornate.
No other building in the Windy City, or Chi-town as it's come to be known, can compare to the elaborate design and careful planning that went into this 181 feet tall monument to American design. It mashed together both the old and new, using steel and brick to fortify its iconic structure. Located in the Loop, it is a notable part of the Chcago skyline that can't be missed.


6. Hotel Chelsea



If you haven't heard of Hotel Chelsea, then you haven't been paying attention to your cultural history! This hotel was home to some of the greatest artists and Beat writers of the 1960's. It became known as a kind of frees pace to explore and evolve art and is forever known as the place that Patti Smith wrote some of her greatest works, not to forget Jack Kerouac and his contemporaries!
It is located in Chelsea, Manhattan and was built in 1884, making it the second oldest building on this list. New York City came around to also declaring this a national landmark, sparing it from demolition and exclusion from New York culture. Now you can come by the Chelsea neighborhood and bask in it's wonder and just imagine the kind of genius that came from within those iconic rooms.


5. T3mple Court Building and Annex
This skyscraper is practically ancient when compared to it's counterparts. The Temple Court Building and Annex was erected in 1881! It is another striking addition to the New York City skyline, but it's also one of the first. It came to become known as the Beekam Hotel and in 2001 it was finally declared a city landmark, protecting it from the same demolition that took down it's ancient counterparts. Tenants were evicted, and now it stands protected for years to come.
4. John Hancock Center
Finally, an iconic skyscraper from another city! New York isn't the only city in America that has created structures to signify it's significance in design. Chicago is actually where the first skyscrapers were made. In fact, the very first skyscraper in the world, the Home Insurance Building was a Chicago landmark. Sadly, that building, and many other greats were demolished, yet again to make room for other giant monoliths to modern society.
The John Hancock Center was constructed in 1970 after 5 long years of construction. It's iconic status would eventfully be surpassed by the Sears Tower, which would hold the title as the world's tallest buildings for several decades. But at least the Sears Tower can never say it's one of the oldest skyscrapers in America!
3. Met life building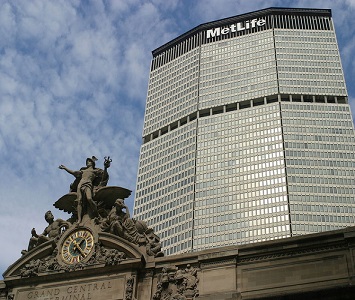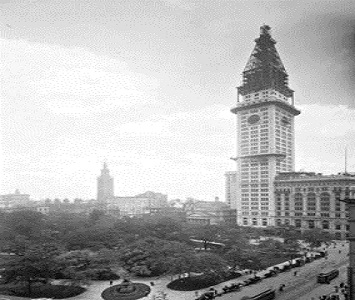 This is one of the newer skyscrapers to make it onto the oldest skyscrapers list, but it's not for lack of trying. Many of the oldest skyscrapers to be created were torn down in their prime to make way for newer and bolder erections to exemplify America's changing culture and urban environments.
Throughout antiquity, some of the greatest structures created by man came to be demolished and replaced by buildings that came to reflect their time. So this isn't exactly something to cry about. Besides, if we didn't adapt we would have this fantastic addition to the American skyline. The Met Life building is another wonderful addition to the New York skyline (New York really got the best deal when it comes to great architecture).
It was original called the Pan Am Building and was constructed in 1962, which makes it not only iconic, but also one of the oldest skyscrapers in comparison to the great buildings that surround it. It was completed in an impressive 4 years and is one of the tallest buildings in the world.
2. GE Building
Another awe inspiring addition to the New York skyline, the GE building bring flavor to the Manhattan skyline. This 1930's construction is the building that hold the famous Rockefeller center together. It stands at 850 feet and was another product of the "New Deal" initiative.
One could only imagine how drab our world would look today had it not been for the Great Depression and Roosevelt's clever idea to mix economics and beatification to better the self-esteem to Americans in one of our country's hardest time. Nothing like a giant skyscraper to bring a skyline together! 164thtallest building in the world.
1. Empire State Building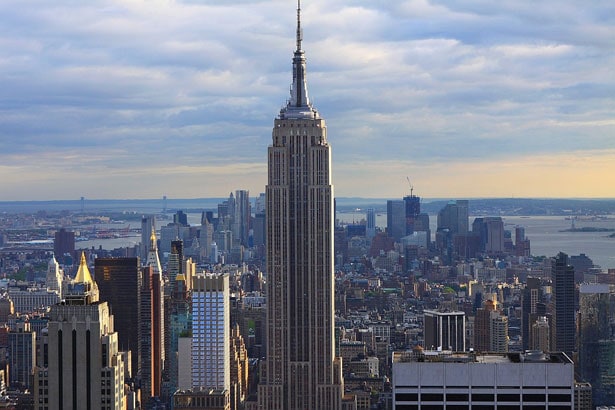 This iconic skyscraper has to define modern architecture, so it comes as quite a surprise that it was first erected in the 1930's during Franking Delano Roosevelt's "New Deal" initiative. The program was created to spur employment and better American infrastructure. From the highway systems, to federal buildings, the "New Deal" managed to beautify America and embody 20th century design.
Luckily the inspiring Empire State Building came out of this amazing economic stimulus package and the New York skyline will never be the same for it. Construction began in 1929 and was completed in 1931 after two long years of erection. At the time, tt was the world's tallest building. It stands 1,454 feet and has a staggering 102 floors, making it not only one of the oldest– but also one of the tallest skyscrapers in the world today. It is the 20th tallest building today to be exact.
This article was originally published on http://www.oldest.org/structures/skyscrapers/
---
---
---
WHY US?
The Architecture Times is an Online Architectural Journalism platform to inspire and spread knowledge among the Designing Mass in India.
Contact Us
The Architecture Times, Indore
info@thearchitecturetimes.com
Follow Us
© Copyright 2019 - The Architecture Times