Norway Is The First Country In The World To Ban Deforestation, More Countries Need To Follow Suit
The Norwegian government made a pledge with Germany and the UK back in 2014, at the UN Climate Summit in New York, that they would "promote national commitments that encourage deforestation-free supply chains, including through public procurement policies to sustainably source commodities such as palm oil, soy, beef and timber."
So far, Norway is the only country to do something towards this pledge that's drastic enough to make a difference. They have become the first country in the world to ban deforestation. The Norwegian Parliament pledged that the government's public procurement policy will be deforestation-free. By becoming the first country in the world to make such a large-scale move against deforestation, Norway is setting an example for other countries to consider similar policies.
Norway's action plan also includes a request from parliament that the government exercise due care for the protection of biodiversity in its investments through Norway's Government Pension Fund Global. Because of this, any product that contributes to deforestation will not be used in the Scandinavian country. Their act of banning deforestation from the supply chain only continues the country's longstanding history of protecting the world's vital forests.
This is wonderful news because beef, palm oil, soy and wood products in Argentina, Bolivia, Brazil, Paraguay, Indonesia, Malaysia, and Papua New Guinea were responsible for 40 percent of deforestation between 2000 and 2011. Those seven countries were also responsible for 44 percent of carbon emissions, according to Climate Action reports. By stopping the purchase of these products on a large scale, it also stops this atrocity on our planet from happening in the first place.
To further counteract this, Norway has invested large sums of money to stop deforestation in Brazil, Liberia, and Indonesia. For example, in 2008 Norway gave Brazil $1 billion to help fight deforestation against the Amazon rainforest. The investment paid off. By 2015 the South American country had saved more than 33,000 square miles of forest and kept 3.2 billion tons of carbon dioxide out of the atmosphere.
So Norway paid.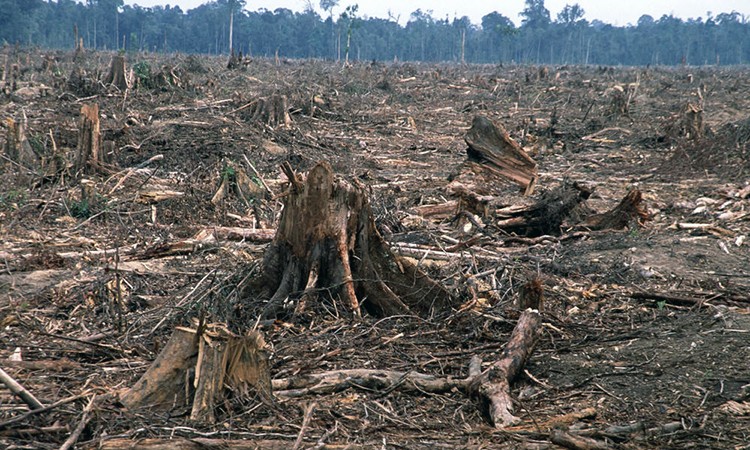 That's not all! Norway doesn't just focus on South American forests. The country is also hard at work in Africa and other regions of the planet. Liberia, with the help of Norway, became the first nation in Africa to stop cutting down trees in return for aid, reported the BBC. The deal involves Norway paying the West African country $150 million through 2020 to stop deforestation. The country agreed to place 30 percent or more of its forests under protection by 2020.
The biggest driver of deforestation is agriculture. Farmers often rid their land of trees to make room for livestock using a process known as slash and burn agriculture. When farmers clear their forests and burn them the carbon in the trees releases carbon dioxide, one of the biggest contributors to climate change. On top of that, removal of trees can disrupt the water cycle of the region, resulting in changes in precipitation and river flow, and contribute to erosion. Norway is massively helping stop all of this from happening with their generous contributions worldwide.
The world's rainforests could completely vanish within 100 years at the current rate of deforestation. Eighty percent of the world's land animals and plants live in forests. Most of these species can't survive if they experience loss of habitat. Furthermore, trees play a critical role in absorbing greenhouse gases and other pollutant particulates that impact air quality and the environment. If more countries don't follow Norway's lead, we are all in big trouble.
These Article is appeared in www.intelligentliving.co
---
---
---
WHY US?
The Architecture Times is an Online Architectural Journalism platform to inspire and spread knowledge among the Designing Mass in India.
Contact Us
The Architecture Times, Indore
info@thearchitecturetimes.com
Follow Us
© Copyright 2019 - The Architecture Times