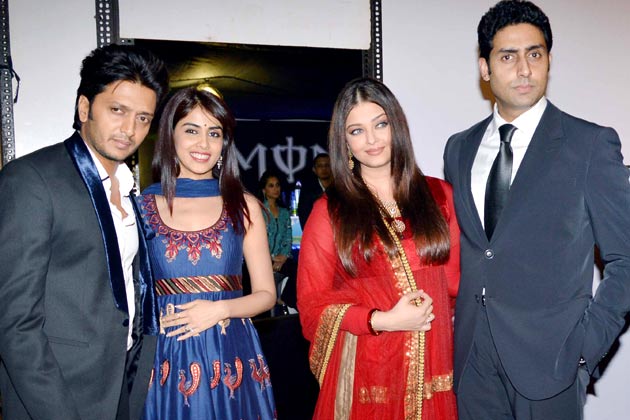 Architects take Bollywood to new heights
Bollywood Odyssey' subverts the idea of pure form in architecture in order to question the essentialization of Indian Cinema as 'Bollywood'.
Aishwarya Rai Bachchan
Aishwarya Rai Bachchan! The name says it all. A powerhouse actress, brilliant dancer, fabulous daughter, perfect bahu, loving wife and a doting mother, Ash has proven to be versatile in every walk of life. An inspirational journey that continues to motivate girls all over even today. A simple architecture student who modeled for her professor in college went on to become one of the most recognised and lauded Miss World's ever! Ash has always been considered a pretty face, but for us, beyond it all, she will always be India's global ambassador.
The first Indian to be signed on as the bramd ambassador for a global makeup brand, one of the first Indians to be appreciated at prestigious international film festivals and moreover, one of the first b-Town heroines who starred in a Hollywood film. While this diva continues to make us proud in every walk of her life, we're gearing up to celebrate her 44thbirthday! Growing younger by the day, Ash has apparently decided to ditch all her fancy dos and have an intimate dinner for her birthday. Hoping to get a glitmpse of this diva, here's looking at Ash's journey through the years and why she continues to be called the Queen of Hearts!
Riteish deshmukh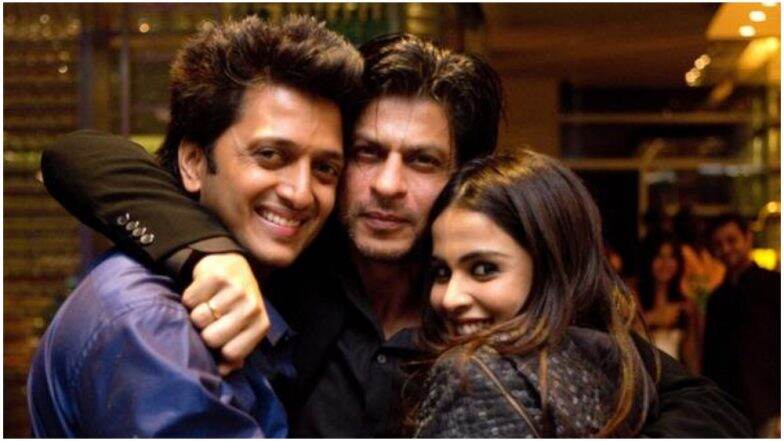 Bollywood actor Shah Rukh Khan's is all praises for actor-producer Riteish Deshmukh for the new Red Chilles office desingn. Very few know that Riteish Deshmukh is also an architect.Shah Rukh Khan tweeted, "Never said this but the red chillies office has been designed by the ever wonderful @reteishd.thanx my man and do come for some coffee soon."Responding to the comment, Riteish too expressed his happiness by tweeting, "Thank you @iamsrk for having faith in me to design the Red Chillies office, without even seeing any of my work."Riteish, who has always kept his interest in architecture alive by designing homes and offices for his friends, did the same for his Bollywood buddies Shah Rukh and Karan Johar. Shah Rukh Khan recently took to the micro blogging site to acknowledge Riteish's work and talent.
Remo Fernandes
Luís Remo de Maria Bernardo Fernandes, or popularly known as Remo Fernandes is one of the popular pop singer in India. He had a successful career in the Bollywood film and music industry and is known for some of the smash hit songs 'Humma Humma' in the movie 'Bombay' and pop album 'O meri munni'.

Remo Fernandes was born in 8th May 1953 to a well known Catholic family in Panjim, the capital of Goa. As he was born in Goa which has a diverse culture and hence he was greatly influenced by the various music forms in Goa. He was a natural guitar player and formed a band Beat4 while in the school. Remo graduated with a degree in Architecture from Mumbai(then bombay). However Remo was more inclined towards music than academics and usually bunked classes and instead practiced his guitar playing.
After graduation he came back to Goa and started a fusion band called 'Indiana'. During 1977 to 1980s he travelled Europe and North Africa and spent his life as a hippy travelling the streets and performing for the amusement of people.
Nikhil Chinapa
To say that Nikhil Chinapa has donned many an avatar during his career, is like saying it snows in Alaska; a bit of an understatement. He morphs from DJ to VJ to MC to Music Promoter to Festival Director —some of his best known avatars — with amazing fluidity.He studied Architecture and graduated with a Thesis in Hospital Design. A year later and for reasons that scientists are still trying to understand, Nikhil joined MTV. He said, "I think it'll be fun." For once, he was right.At MTV, Nikhil has hosted almost every show the channel has aired. From MTV Select – MTV's longest running show, (it aired continuously for 10 years) to being the host of Splitsvilla, a judge on Roadies as well as Rock On and now host of MTV Mashups.
Nikhil's Mom still thinks he's an idiot though and should get a real job.
As a popular VJ, Nikhil got to spend a lot of time around his first love, music. In 2001, a conversation between friends resulted in the launch of Submerge — India's first, and now largest Indian Electronic Dance Music (EDM) company in India.
Kamal Kamaraju
Kamal Kamaraju is a Telugu movie actor. He has a degree in architecture from Jawaharalal Nehru Technical Unversity . He is passionate about movies. He is also a writer, assistant art director, and a commendable painter. He is an ace photographer and architect; one of his works includes the restaurant 'Moksha in Hyderabad
---
---
---
WHY US?
The Architecture Times is an Online Architectural Journalism platform to inspire and spread knowledge among the Designing Mass in India.
Contact Us
The Architecture Times, Indore
info@thearchitecturetimes.com
Follow Us
© Copyright 2019 - The Architecture Times