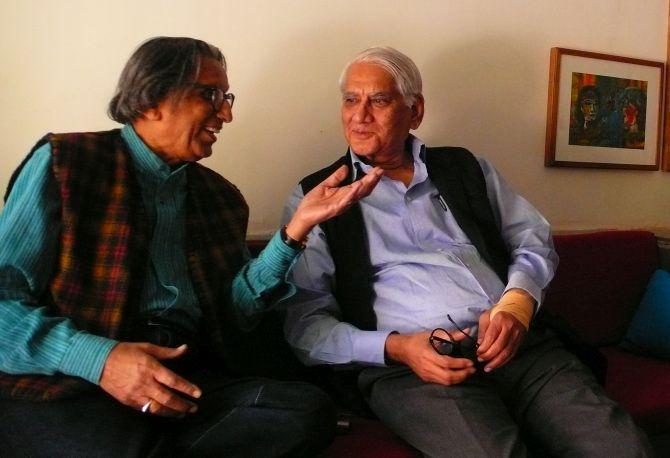 Charles Mark Correa
Born
1 Sept. 1930
Died

16 June 2015

Alma Mater

University of Mumbai

Massachusetts Institute of Technology

University of Michigan

Awards

Padma Shri 1972

Padma Vibhushan 2006

Royal Gold Medal 1984

Buildings
Jawahar Kala Kendra , National Crafts Museum , Bharat Bhavan
Bharat Bhavan
Correa's work was unique in the sense that there was always an established relationship between the spaces; the form of his buildings always created itself from a concept, mostly a traditional concept. He studied a lot to understand the practices and traditions followed by the Indians, and it was his mission to recreate those old values in the modern context, an endeavor that gave his architecture a different style, a different flavor.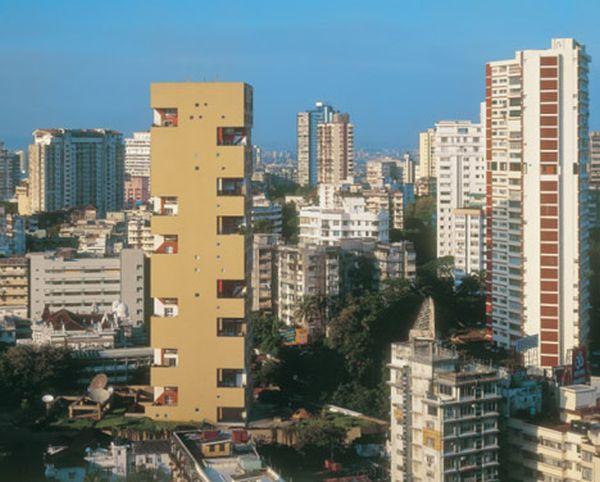 Kanchenjunga Apartments
Born in an era when Indians only took pride in following what their foreign rulers did, Correa was a fearless designer who knew the value of Indian methods and practices, and understood the need to give these a modern makeover. He played a pivotal role in creating a new post-Independence style of Indian architecture through his innovative and inspiring designs. His genius was so evident in the way he extended the courtyard planning of a traditional Indian abode as a concept to the community planning while involved in the design of New Bombay (Navi Mumbai). As a designer, he always placed special emphasis on prevailing resources, energy and climate as major determinants while creating and shaping the spaces. A visionary, Correa was trying to design green spaces much before the concept of green architecture even originated. That makes him a contemporary architect for the world in a true sense.
BalKrishna Vithaldas Doshi
Born
26 Aug. 1927
Alma Mater
J.J. School; of Architecture Mumbai
Awards

Padma Shri 1976

Ordre des Arts et des Letters 2011

Pritzker Architecture Prize 2018

Buildings

IIM-Bangalore, IIM-Udaipur,
Aranaya Low-Cost Housing Indore
8th March 2018: In the field of architecture, to be honored as the 'Laureate of the Pritzker Prize' is considered to be the highest honor for an architect in the world. At the age of 90, Balkrishna Vithaldas Doshi becomes the first Indian architect to be conferred with architecture's most illustrious award – 2018 'Laureate of the Pritzker Prize'. His visionary architectural design creations have given an indelible stature to various cities of India.
Amadavad Ni Gufa
"My works are an extension of my life, philosophy, and dreams trying to create a treasury of the architectural spirit. I owe this prestigious prize to my guru, Le Corbusier. His teachings led me to question identity and compelled me to discover new regionally adopted contemporary expression for a sustainable holistic habitat," Doshi, as he is fondly known among his circle of close friends and relatives, stated after being informed about the prestigious award's announcement.
credit : nirman.com /successstory.com
---
---
---
WHY US?
The Architecture Times is an Online Architectural Journalism platform to inspire and spread knowledge among the Designing Mass in India.
Contact Us
The Architecture Times, Indore
info@thearchitecturetimes.com
Follow Us
© Copyright 2019 - The Architecture Times